Comic Hypnotist Frank Santos Jr.
---
Be amazed when you, your friends or strangers across the room become stars of the show, as Frank makes them believe that they are singers, dancers and much, much more. This is a performance where the audience becomes the show. Frank's performance has limitless variations and can please every appetite. This is a hilarious, energetic and unique show that you will never forget!

Comedy Hypnosis For All Occasions
Colleges
Numerous colleges and universities across the country have been entertained with comedy hypnosis. Shows are adapted for any audience from crystal clean to more risqué. The event will create a great bonding experience, and will be the talk of the campus.
Comedy Clubs/ Theaters
Comedy club and Theater shows always draw a huge crowd. Frank's unique adult style show is always a blast. Frank's well known R-Rated show is sure to be an
audience favorite.
Corporate
Corporate functions, holiday parties, family days and conferences are great opportunities to entertain your employees and/or customers with comedy hypnosis. Frank's performance can be adapted to please every type of audience. With limitless variations, he will customize
his show to fit your needs.
Fundraisers
A Comedy hypnosis show makes a great fundraiser for schools, teams, non-profits, families in need, etc. Just say no to car washes and candy bar sales. This fundraiser will provide entertainment for your community and will be reminisced about for years to come. With over 20 years experience Frank will share lots of tips to make your event a lucrative success.
Thinking about having a fundraiser?
Call Frank Santos Jr. to get started.
Post Prom/Graduation
Performing in high schools all across New England. A tasteful, hillarious show geared toward high school students is a great way to celebrate. Post proms or post graduation parties are an ideal way to keep kids safe after the formal event. Dates in May and June book up quickly. If you would like any information about a date, please feel free to email or call.
Hypnosis For Any Occasion
Frank is always ready to personally
customize your event. He can also perform for campgrounds, cruise ships or for any special occasion. If you are looking to quit smoking, eat healthier or any clinical hypnosis needs please click HERE.

SHOW DATES AND TICKET LINKS
DECEMBER 2
ST MARY'S CLUB
BONDSVILLE MA

CALL FOR RESERVATIONS
413-283-3887
DECEMBER 7
Village Haven
Supper Club
North Smithfield, RI
CALL FOR RESERVATIONS
401-762-4242
December 30
Bank of NH Stage
Concord, NH

December 9
Okemo Mt Resort
Ludlow, VT
December, 31
Twin River Casino
Lincoln, RI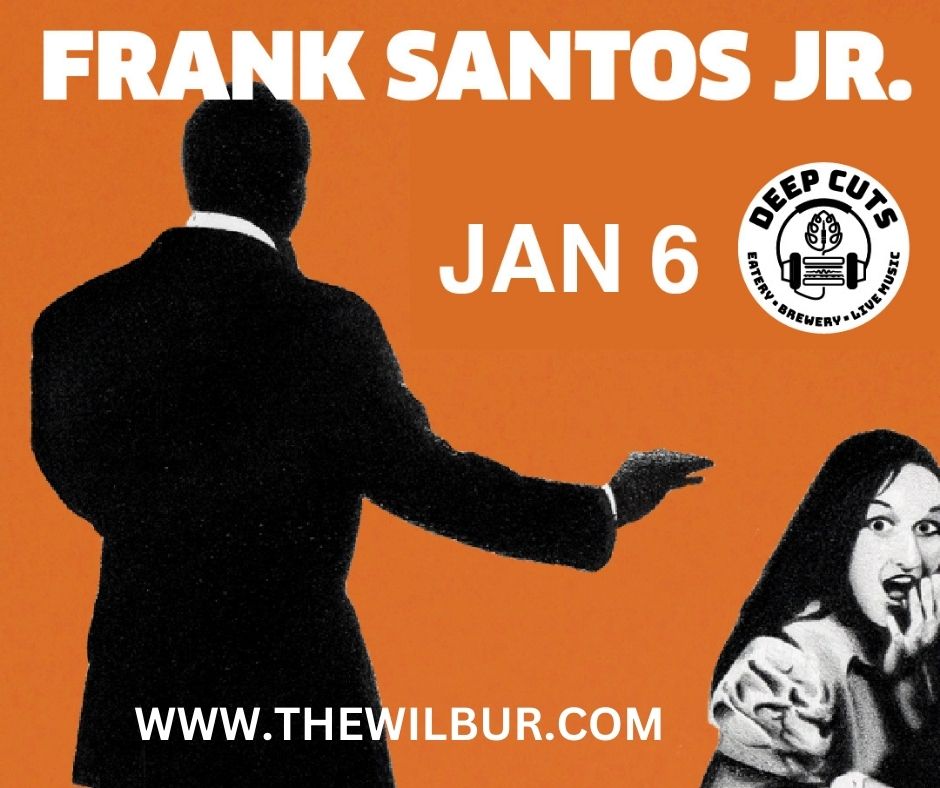 January 6
Deep Cuts
Medford, Ma
January 19
Double Tree Hilton

Milford, Ma
tickets available at hotel.
January 20
49 Franklin
Rumford, NH
January 27
Annunciation Greek Church (fundraiser)
Brockton, Ma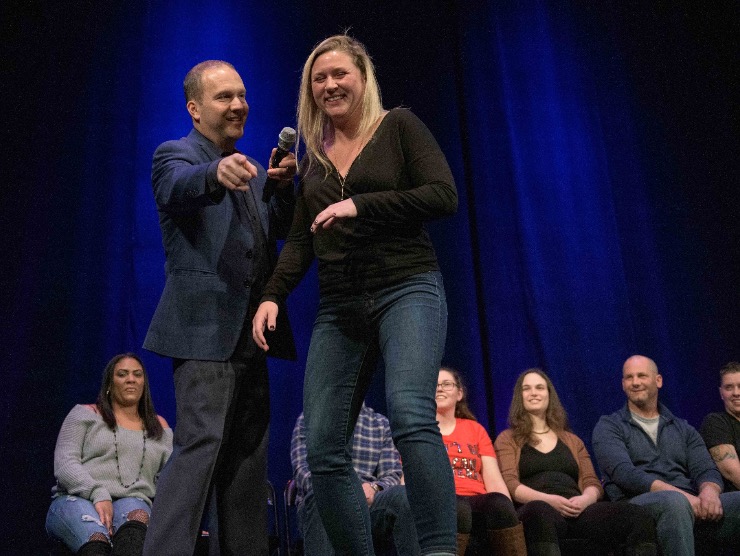 Frank Santos Jr. has Over 20 years of experience
His spectacular display of mind bending antics can turn any skeptic into a fan. His act is always fresh, energetic and unique; no two shows are ever the same.
The audience becomes the star
When Frank Santos Jr. performs, you are not merely a bystander absorbing a comedy routine. You, your friends, strangers across the room are all fair game awaiting the possibility of instant stardom.
Frank has a show for every occasion.
Frank has the ability to read his audience and adjust his performance to please every appetite. The limitless variations enables Frank Santos Jr. to perform for anyone from curios and impressionable high school students, to hip and rowdy college or night club crowds. Frank is sure to throw everyone into a frenzy of fun and cheers.
Frank Performs all across the Country.
Frank is featured at many Theatres throughout New England; The Palace Theatre, Colonial Theatre, Capital Center for the Arts, The Wilbur Theatre and many more. He performs at Plainridge Park Casino, Twin River Casino, and many more. Frank has entertained for large corporate events such as Google, Nike, CVS, Tyco to name a few. Frank also has been featured
on ABC numerous times.